Magliano — Website and Video


WEB / 2018
Website Design and Video for Magliano
Magliano is a fashion brand established in 2016 by Italian designer Luca Magliano. Messing up with the wardrobe fundamentals. Emotional anthropology along with a chirurgical cut and sew process. As for Frankenstein, universes are allergic, yet generate the magic in realism. Quintessentially Italian. Website designed by Kauze Bureau, coded by Nicc, check it out here.



For Magliano AW19 show we produced a serie of backstage mini videos, part of an upcoming documentary project by our partner Rozen Twins.


Spazio Maiocchi — Video


WEB / 2019
Video for Spazio Maiocchi
VHSc/Mini DV video shoot and edit of Mick Barr performance at the "Sterling Ruby + H.R. Giger" Exhibition at Spazio Maiocchi, Milan. Project by our partner Rozen Twins.


Cate Rinto — Website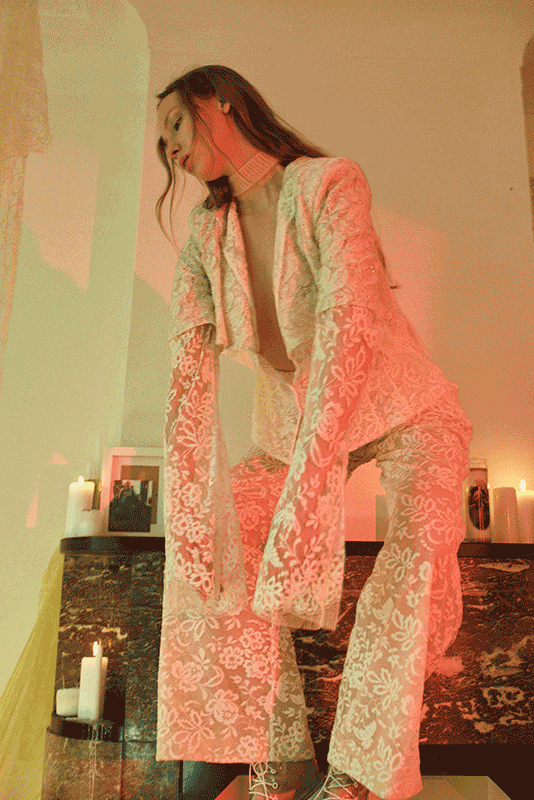 WEB / 2018
Website Design + Development for Cate Rinto
Hailing from the Midwest, Cate Rinto spent her formative years in the cornfields of Winona, Ohio. She graduated in Fashion Design and interned at Zac Posen in New York City. She then continued her studies at the Royal Academy of Fine Arts, Antwerp. Cate is now designing and print consulting between Antwerp and New York City.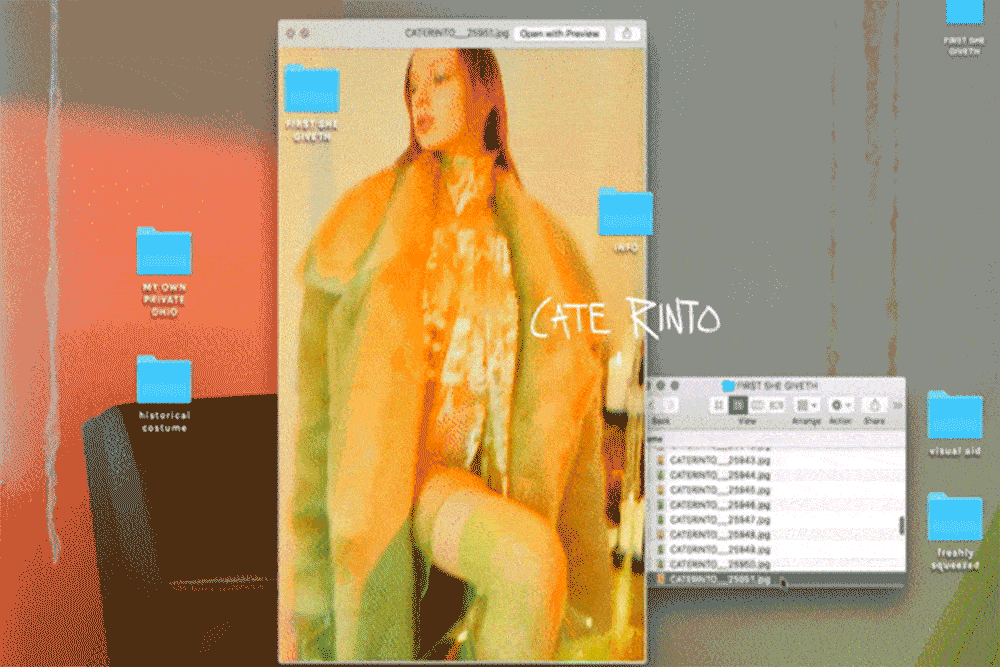 Her website features a desktop-like home page, with folders in place of the classic menu, to directly access her fashion collections and visual diaries. Once you enter Cate's world you'll find the collections pages - designed to give space to her research too, asides from her final pieces - and the visual diaries pages, whose layouts are designed to make you feel like actually flipping through her papery works, without any visual noise disturbing your trip into her story. Have a look at Cate website here. We also produced the video presenting her last collection First She Giveth, check it out here.

Venster127 — Shop Identity


GENK / 2015
Shop Identity for VenSter127
Brand identity for Venster127, pop-up shop in Genk. Venster127 is a platform for skills and crafts translated into contemporary design objects. Logo design, poster for the opening event, sticker composition for the shop window.


Casarredo — Poster
CASTIGLIONE DEI PEPOLI / 2017 - 2018
Poster Design for Casarredo
Poster design for Casarredo, interior design store located in the northern Apennines, with a rich historical background. Thanks to Sara Carpani, curator of the exhibition "Nesso – Artemide, G.Mattioli, 1967 e altre storie di design", the private collection of the store founder Giovanni Degli Esposti has been brought back to life from the 60's. Some iconic pieces like Gae Aulenti's Locus Solus, Serpente lamp by Elio Martinelli, Arco lamp by Pier Giacomo & Achille Castiglioni, Nesso lamp by Giancarlo Mattioli, to name a few. Posters for the 1st and 2nd edition.